'COCO FLOW'
Coco Flow Yoga (45, 60, 75mins)
Feel lighter, brighter, appropriately challenged, and chilled.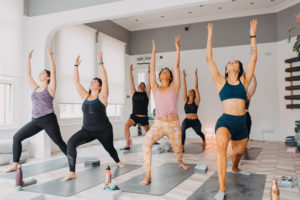 Coco flow is a playful and immersive class that links movement with breath in one smooth continuous sequence. In this class you will be led from one pose to another through your inhale and exhale, creating heat inside the body and stillness in the mind.
Our signature flows (45mins, 60mins or 75mins) will take you through a dynamic flow designed to make you sweat, breathe deeper and focus your mind away from the daily hustle.
Expect energising and immersive sounds, calming scents and ultimate relaxation.
Ideal for people who attend yoga classes regularly. All levels welcome.
---
'COCO SLOW'
Coco Slow Yoga – Let's slow – it – down.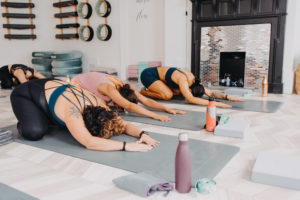 Escape the City with our immersive, mellow flow class set to an uplifting playlist.
For beginners or anyone looking for a slow-paced, low intensity class. 'Coco Slow' will work deeper into your connective tissues; the joints, fascia and bones. But, because we're flow yogis at heart we've balanced this with a sprinkling of more fluid, muscle warming yang yoga too.
Expect gentle flow – sun salutations with more passive holds and stretches.Leave feeling balanced, chilled with this slow flow all rounder.
Low in intensity. Suitable for all levels.
---
'COCO CHILL'
Coco Chill Yoga – the class you never knew you needed.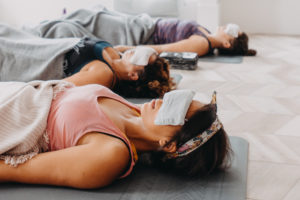 Picture a low-lit warm studio, a blanket, bolster, scented eye pillows, mat — and the most relaxing hour of your day.
Through long-held, restorative poses, you'll relieve hard-worked muscles, take a break from the daily hustle, and enjoy an hour to simply "chill".
You'll leave feeling like a large weight has been lifted from your shoulders – experiencing total relaxation and bliss.This class is suitable for all levels and is low in intensity.