Join us as we slow it right down, as we explore the Earth element of our energetic pathways (known as meridians in traditional Chinese medicine), create space in the joints and focus on improving flexibility and range of motion in our harder tissues.
Yin connects mind, body and soul, facilitates the flow of chi (vital life force) and is the balance to yang activity; our busy lives and minds and brings us down, literally back down to the ground where we can rest, digest and heal.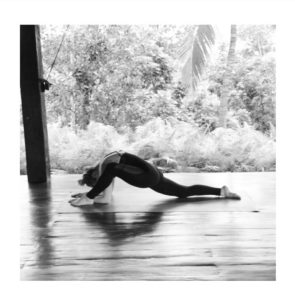 Expect to feel connected, rested, calm and balanced. 
SUNDAY 4th AUGUST  09:30am – 11:30am (2hrs)
15 mins intro. to TCM, Meridians and Yin characteristics
45 mins slow, gratifying, stilling yin yoga practice (designed to stimulate the spleen & stomach organ meridian)
15 mins yang yoga to balance the yin activity (slow, glorious sun salutations)
15 mins relaxation
 30 mins tea & connect
Open to everybody* – beneficial to everybody needing a bit of space for self care and particularly beneficial for those experiencing stress, fatigue, lethargy, dullness, a sense of disconnect, nervousness or worry.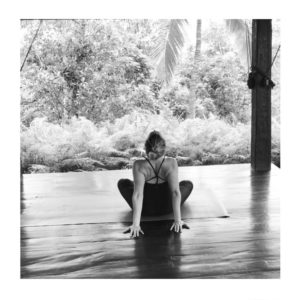 Our Yin workshop will be led by Kat who turned to (and qualified in teaching) Yin yoga with the luminous Kirsty Gallacher back in 2017 whilst pregnant and in pursuit of something slower that would facilitate a deeper connection with mind, body and soul (whilst not being too yang focused) during this physically demanding time.
(*not suitable for pregnant women due to the nature of this particular workshop focusing on poses which stimulate the stomach and spleen).