CALM, BALANCE, NOURISH
Coco have teamed up with the natural skincare and apothecary brand Honest Skincare, handmade in Birmingham, to deliver a weekend of rest and restoration for mind, body and soul.
The Coco yoga retreat classes are designed with Honest Skincare scents – curated around the desired calming effect of each class.
When we are in a relaxed and rested state our bodies can recalibrate and healing can occur and scent can play a powerful and immersive role in this.
Our vision is to evoke a sense of calm and well-being whilst changing the ethics of skincare for the better – Honest Skincare + Apothecary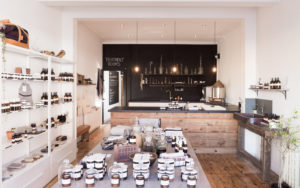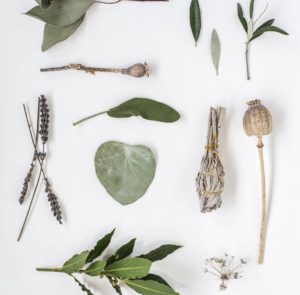 In terms of resilience to stress, studies have shown that people who have practised relaxation techniques have improved expression in a certain gene making them more able to cope with stress.
Learning how to relax is crucial to wellbeing.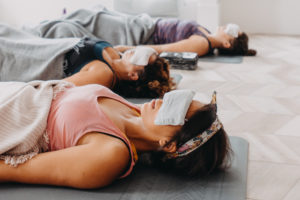 The healing effect of deep relaxation has been recognised by western medicine in recent years.
When the body and mind are at rest the relaxation response can come into play which allows the immune system to do its job effectively.
Importantly, it is only in this model of being that the body can begin to return to a state of balance and equilibrium.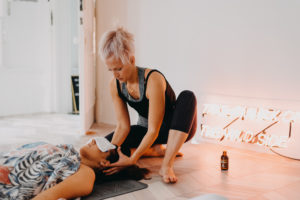 ---
THE COCO RETREAT PACKAGE
FRIDAY 6TH SEPT – SUNDAY 8TH SEPT 
2 nights in luxury accommodation in the Peak District, nestled on the side of Hope Valley
(OR Day visits available on Saturday/ Sunday)
Twice daily yoga classes – morning vinyasa flow yoga with restorative evening yin classes designed with scent partner – Honest Skincare and delivered by Kat + Sal from Coco
Fully catered delicious and balanced vegetarian breakfast/ lunch/ dinner by Lucy & Lentils
Local walks to enjoy and discover the natural beauty of the surrounding countryside
Free time to relax, unwind, read a book, and enjoy some space and time to yourself
Complimentary consultations available with Nutritional Therapist, Jo Meadows DipNt mBANT CNHC –  College of Naturopathic Medicine (CNM)
Massage therapist on-site for holistic and indian head massages
Retreat goodie bags from Coco partners (incl essential oils from Honest Skincare's new range)
All yoga equipment will be provided using high quality Yogi Bare mats, luxurious blankets, and organic cotton eye pillows and bolsters.
 (2 nights/ 3 days) £350 pp
day visit £75 pp
Room rates are based on two people sharing in luxury twin rooms all with en-suite bathrooms with zip link beds. Single occupancy rooms available on request.
For further information or to reserve your space please contact us using the form below or email sally@cococollective.co.uk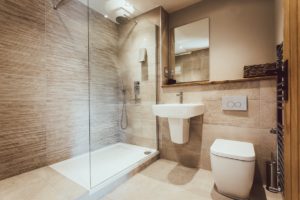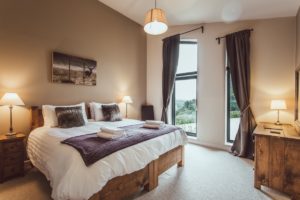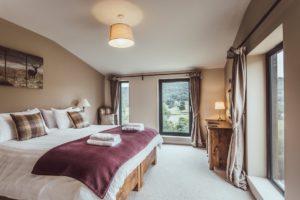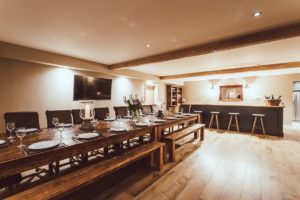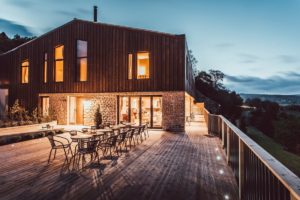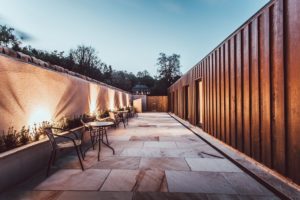 ---
ABOUT HONEST SKINCARE + APOTHECARY
HOLISTIC, ORGANIC, NATURAL, ETHICAL, SIMPLE AND TRUE
At honest, we believe that less is more.
There's no need to pack products full of synthetic ingredients when a few, carefully chosen, natural ones are far more effective.
We lovingly craft each product by hand so we know exactly what goes into everything we make. We know that nature has provided all we need to nourish, restore, protect and heal, so we only use 100% pure ingredients with powerful properties to take care of your skin.
Our CALM, BALANCE and NOURISH ranges are carefully tailored to individual skin types using skin-loving waxes and vitamins blended with the finest organic oils. And because we adore candles we make those too, using soy wax; an entirely natural and safe product which combined with our high quality essential oils creates a clean burn and long lasting scent, designed to uplift or calm the soul.