This astrology workshop will cover the basics of astrology before using Francesca's "Astrological Wheel of Life" to make plans for 2020.
SATURDAY 28TH: 2-4PM
£30
Coco Studio, Nottingham City Centre
You will have the opportunity to purchase Francesca's new journal and workbook, CYCLES for 2020, at the workshop for £15 (worth £24).
The workbook comes complete with an online community, guest speakers and an exploration of all the New Moons of 2020. 🚀

CYCLES is an opportunity for you to ask yourself the right questions to navigate 2020.
This is for you to work energetically, to plan your life with intention, focus and trust.
Astrology Basics
Join Francesca for an exploration into your personal birth chart. A natal chart is your true "horoscope" and shows the position of all the planets in the sky at the moment of your birth. Astrologers interpret the chart as a tool for understanding yourself and the people around you.
Francesca will explain the signs of the zodiac from Aries through to Pisces and how our we live through our sun, moon and ascendent signs. Astrology gives you the keys to your behaviours, your greatest talents and your habits. It is a phenomenal tool and getting to know your chart (and the charts of the people you love) is eye-opening and very addictive!
Moon Magic
One of the main reasons that Astrology is booming as a trend stems from our love of our beautiful moon! The Moon is our satellite and its waxing and waning in the sky demonstrates a clear cycle of growth, bloom and reset each moonth.
Francesca has created a Journal for 2020 called CYCLES, it incorporates the wisdom of Astrology and Numerology to help us understand ourselves and set monthly intentions to work with the energy of Universal Cycles.
Francesca has been working with the moon consistently for a number of years and is still amazed by the new found flow in her life and is eager to share her journey for 2020 with you. This is her first journal and so you can consider it a pilot project, one that is full of potential.
---
MEET FRANCESCA…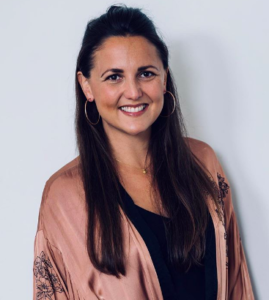 Francesca Oddie is an Astrologer who is on a mission to bring the life-changing insights of "real" Astrology to as many people as possible.
Her workshops are fast-paced, engaging and delivered with humour. Francesca read Natural Sciences at university before moving to Rome and working as a Tour Guide in the Vatican where her love of the ancient world and the accompanying myth was seeded.
In 2014 she dived into Astrology and has not come up for air since! Francesca has studied with The London School of Astrology, The Faculty of Astrology, The Astrology University and is on the committee at The Astrological Lodge of London.
Her fascination with life's mysteries has led to her also learning about and Palmistry, Tarot, Numerology and Psychic Development. The journey continues…
We look forward to welcoming Francesca to Coco Studio!